Narcos: Mexico ending with Season 3 at Netflix, coming November 2021
There's some bad news for fans of Narcos: Mexico. The upcoming third season is going to be the last on Netflix. We do have a release date, though.
Netflix has confirmed that the upcoming third season of Narcos: Mexico will be the last. It is something we were concerned about considering a lot of Netflix shows end around the third or fourth seasons. This is where the costs increased exponentially.
TVLine shared the disappointing news, but didn't give a reason for the ending. It's not clear if this is a Netflix cancellation or if it's the show deciding this is where the end should be. This is one of those shows that needs to end on the show's terms, so we're hoping that it was a show decision.
It certainly seems like it could be. When Narcos: Mexico Season 3 was ordered, there were no hints that it was the last. Netflix has started giving us "final season" warnings. The news arrives before the third season has even premiered, so it looks like it was a creative decision to make sure the story comes to a full conclusion.
Narcos: Mexico Season 3 release date on Netflix
As well as the news of the third season being the last, we also have a release date. Narcos: Mexico Season 3 will come to Netflix on Friday, Nov. 5.
Episodes will drop at 3:01 a.m. ET/12:01 a.m. PT, and we'll get the full season. It's up to you if you race to the end to see how it all wraps up or if you savor the episodes since they'll be the last.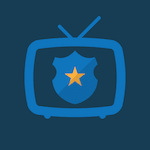 The story will see a new war in the drug trafficking world, something that is going to change Mexico forever. It's set in the '90s, with the drug business igniting globally. There's also a political upheaval that all cartels will need to work through. Will it be the end of the cartels as we know them?
Three new series regulars are joining for the final season. Luis Gerado Méndez will play Juarez cop Victor Tapia; Alberto Guerra will play an independent drug trafficer Ismael "El Mayo" Zambada; Luisa Rubino will play ambitious journalist Andrea Nuñez. What out for everyone when it comes to this season.
Take a look at the date announcement video, which offers a look inside the third and final season.
Narcos: Mexico Season 3 will premiere on Friday, Nov. 5 on Netflix.